Crossing the Nepean instagram.com/p/t9ib_6iFn7/
@xntrik No, I shan't be there this year.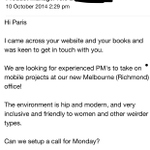 "Women and other weirder types"… pic.twitter.com/1PSd3e5egy HT @parisba [Should have named them, though.]
benpobjie It's a 10-minute loop of the Big Brother turkey slap RT @Mamamia: There is an alternate ending to #Titanic, and it's really bizarre.
I just retweeted a seal-oriented tweet. Kill me.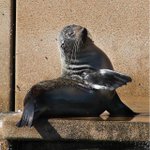 ABCnewsIntern pic.twitter.com/0Ak4vpUi7F

(•_•)
<) )╯all the single ladies
/ \

(•_•)
\( (> all the single ladies
/ \

(•_•)
<) )╯oh oh oh
/ \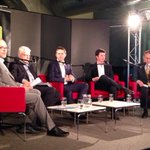 GreenJ hullo ladies. MT @JasonClareMP: Great to be part of the discussion about the future of media at #newnews_au today pic.twitter.com/j9qeiXC3GR
Fri plan, pathetic though it is: Lunch; return to Wentworth Falls after a month in the SEKRIT southern Sydney eyrie; quiet evening.
Friday. No, that wasn't a fart, as such. Friday.