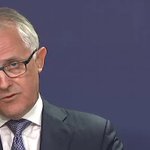 New podcast: "The 9pm Topsy Turnbull Land" stilgherrian.com/edict/00055/ pic.twitter.com/Cewy3fPIzu
Right, time to start getting this script together. Let's hope the Muse is with me.
@RealNickHodge It's not really the weather for red, imo, but I'll find something appropriate to drink.
It's a shame that I'm feeling more introspective than ranty.
Well having listened to the previous podcasts, there's nothing much to follow up. Looks like I'll have to be original this afternoon.
Yes, the plan for today is to knock off the podcast. Currently listening back to the last couple op eps for context. twitter.com/stilgherrian/s…
Thu plan, draft: Turn a bunch of ill-focused ideas into a finished podcast, eventually; breaks as appropriate.
Thursday. There is very little left to say. Thursday.