Why is everything so complicated in the computers?
@vealmince Only IMAP has ever caused this amount of grief for me. YMMV.
This explains why the client now has 9645 emails to synchronise. Also, why I want several kittens to strangle.
I would especially like to congratulate Apple for displaying the folder as "Sent" in macOS and "Bin" in iOS, especi..twitter.com/i/web/status/9…nM
Sometimes I find myself hating IMAP.
glengyron Join Milo and Dastyari on the 2018 Triple J Breakfast line up!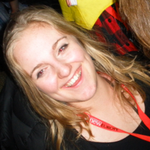 @R_Chirgwin Very reassuring. pic.twitter.com/XQOgS9qMKh
Thursday. You do not get knives with it. Thursday.