People emailing me to ask if I've read the previous email. No, I haven't, but don't feel bad because I don't read most of the emails I get.
Tue plan, since I forgot to mention it earlier: I'm sorting out all the loose ends after a couple weeks of travelli..twitter.com/i/web/status/1…Mh
Look I'm sorry I even mentioned the rain.
@munin It's needed here too.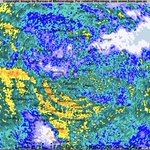 This is excessive. pic.twitter.com/GTxUfxmhka
@NickyWill100 I know, I know. Sigh. It doesn't have to all happen today though.
I do not appreciate all this rain.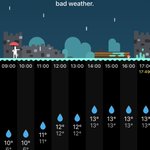 This is most unacceptable. pic.twitter.com/GzH7pn9eUJ
Tuesday. Count all your teeth twice. Tuesday.