"In East Germany, a gamer scene emerged just before the fall of communism. Teenagers met at a computer club to swap..twitter.com/i/web/status/1…QT
@mattjhatton @NewtonMark I'd hoped to be able to get through the day without saying "vagina dentata" but here we are.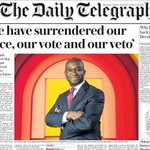 BarristerSecret "…and our voles, our vacuums, our viscounts and our viscosity." pic.twitter.com/ac8P1SKgl5
Sunday. This would never happen in Latvia. Sunday.