@expectproblems Yeah I'm not exactly worrying. Impressed by the fast response time.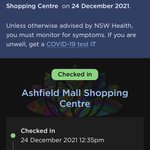 Hahaha it's the Magic of Christmas. The elves have been working all day. pic.twitter.com/NTOBB0Hl48
Sat plan, Christmas Day edition: I have some nice food and drink for myself, which I'll consume slowly through the..twitter.com/i/web/status/1…sV
OK, thanks to people yesterday afternoon, overnight and this morning, the campaign soared to nearly 105% of Target..twitter.com/i/web/status/1…jQ
I see that "The 9pm Summer Series 2022" crowdfunding campaign has hit Target One, which is marvellous thank you eve..twitter.com/i/web/status/1…DL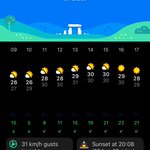 It's sunny and humid in Sydney today, so I think I'll be staying indoors for most of it. pic.twitter.com/EZMUyuYuXd
Saturday. The rituals must be observed. Saturday.