@_midofo_ I'm on OS X, so all the VST plug-ins etc will "just work".
Oh God maybe I should go all drum'n'bass on the fucker.
@_midofo_ It says "cross platform" and yes, my platform is cross. I'll have a quick squizz, thanks.
@weigh4d @elronxenu @virag064 Oh, yeah, that'd be another way. Anyway, I've kinda done all the set-up now. I may explore "properly" later.
@elronxenu @virag064 Oh thanks. But I only need to re-pitch a few samples and lay out two bars or so. Copy-paste the samples is quicker.
@stufromoz Reaper has vastly more facilities than GarageBand anyway. I;'m not making a whole song, just a teaser of a song.
@stufromoz I think you mean GarageBand. It's the learn-new-tool problem. It'd take longer to learn the tool than to do it "manually".
I'll just copy and paste audio files, snap-to-grid on a beat, and pitch 'em up or down X semitones. Quicker than learning new tools.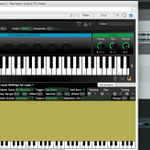 "Maybe Reaper has a sampler in it," I thought. Down the rabbit hole we go. I don't want to learn MIDI. I'll fake it. pic.twitter.com/jnsJy9GQuV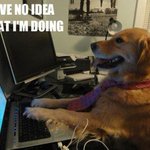 That idea for a silly song made from samples of people saying "Jeb!"? I thought I'd give it a try. pic.twitter.com/C4B6N89jOj
Sat plan: Sleep in after a busy week; a bit of tidying (both done); scripting for "The 9pm Edict" podcast, to be recorded Sunday now.
Saturday. Yes, it is indeed best to ignore most of it. Saturday.