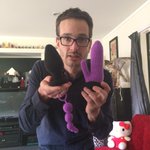 davidfarrier i drove to kerikeri today to meet a woman called gypsy who crocheted a butt plug etc. on @newsworthynz tonight pic.twitter.com/4rN6ct8iBo
I see that Henderson is fulfilling his usual role as "useful idiot".
I suppose I'd better do a little bit of shopping before returning to @bunjaree.
dobes NT: you stay cray, you beautiful thing
dobes Two NT prison guards resigned after breaching the Corr. Services' code of conduct for taking a prisoner to a pub and letting him get drunk.
@expectproblems It is. Or was. They've all just headed off. Indicating their org chart with "Thank you, Sir" and the like.
Their OPSEC is shit. Learning more about a recent armed siege than was reported in the media.
Watching off-duty cops failing to relax and have a beer because they just saw something In the street. Meerkats have nothing on these guys.
I hope that @jonoabroad finally gets the medical care that he so clearly needs.
jonoabroad @stilgherrian
Greece is the time, is the place, is the motion
Now, Greece is the way we are feeling
Greece is the word
Is the word * 3
…
Due to technology, last night's 2330 interview ended up being much, much later. Then I slept. What did I miss? Anything important?
Friday. Blame Europe. Europe is to blame. Friday.