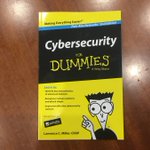 Is this what you're after, @semibogan @thegrugq? pic.twitter.com/upXaoJxAal
I believe that this morning's troubles could be solved by setting fire to Excel and everyone who ever had a hand in its making.
Thu plan, draft: Organise various geek-for-hire tasks; more bookkeeping and compliance stuff; early night.
Thursday. Put the top back in, or you'll spill it. Thursday.