girlposts when ur usually the entertainer of ur friend group but some dark shit has you down pic.twitter.com/elZfA9SNDv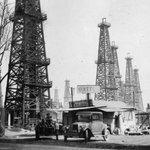 Histreepix Eiffel Tower plantation. Limoges, 1910. pic.twitter.com/dZkGQDx4YZ
@dobes Starting fires is actually pretty easy if you know what you're doing.
@RealNickHodge I don't know what you're squinting with, Sir, or even whether squinting is the right verb.
behindyourback it's absolute bullshit that I have to accomplish something before everyone will congratulate me
Saturday. How do legs work? How do they even work? Saturday.