I was thinking of bringing out more shadow detail in that photo, but I kinda like it as it is.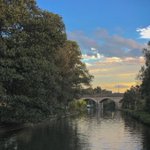 New blog post: "Weekly Wrap 325: Crossing a canal as winter ends" stilgherrian.com/weekly-wrap/32… pic.twitter.com/MM6ElpDMcj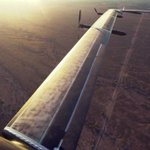 New blog post: "Talking Facebook's Project Aquila on @RadioNational" (13 min audio from Wed) stilgherrian.com/conversations/… pic.twitter.com/uwcJxu7Amw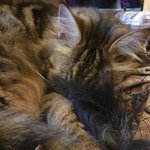 Curled. pic.twitter.com/13Au90QbAN
rpy There is a child sitting in a trolley in the Ikea market hall who keeps saying "kill me" over and over and she has my sympathy
@natecochrane @GizmodoAU Well there's a question, and I dunno. I guess if you're open about it up front. [Shrugs.]
@SecretChimp This time I saw that the 633 Squadron footage is a mix of the training sequence and the actual mission, but the point is made.
Oh, a Star Wars film knocking off an entire sequence from another film? Hardly surprising, they've got form… twitter.com/GizmodoAU/stat…
Sun plan, draft: Sleep in (done); potter pointlessly (in progress); Sunday lunch; certain urgent shopping; blog x 2, including Weekly Wrap.
Damn, I should've taken a photo. With blood all over my unshaven face it looked like I'd been snuffling my way through a slaughtered pig.

tinybaby asking for a friend pic.twitter.com/AAJtJSFpyX
Sunday. Whatever you think you can hear, it's definitely harmless. Sunday.